Access Officers – Ellie Cassidy and Anjali Depala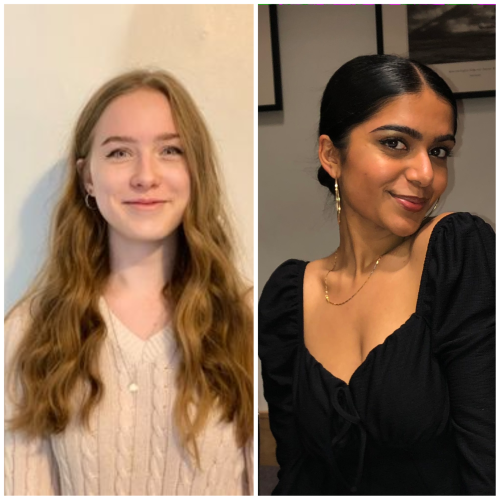 Hey everyone,
We're Ellie and Anjali and we're the Teddy Hall Access Officers for 2021! Our aim is to highlight the importance of inclusivity at Teddy Hall and show that studying at Oxford is for people from all different backgrounds. Our responsibilities include debunking some stereotypes that people may have of Teddy Hall and Oxford, showing what day-to-day life is like here at Teddy (from academic to social events), and liaising with Lizzie and Luke (the college outreach officers) to run college tours and events for prospective students.
We plan to continue running the @sehaccess Instagram account which gives a more informal account of what goes on at Teddy Hall. We also plan to update the access blog with more subject guides and blog posts written by our growing network of student ambassadors. We will also be writing the alternative prospectus, as well as planning a COVID-safe access roadshow. If you want to get involved with more access work or have any new ideas, feel free to drop us an email!