Find all the information you need about moving back into college accommodation in your 3rd and 4th year here, including floor plans and photos of rooms available on the room ballot. Detailed information about first year accommodation can be found here.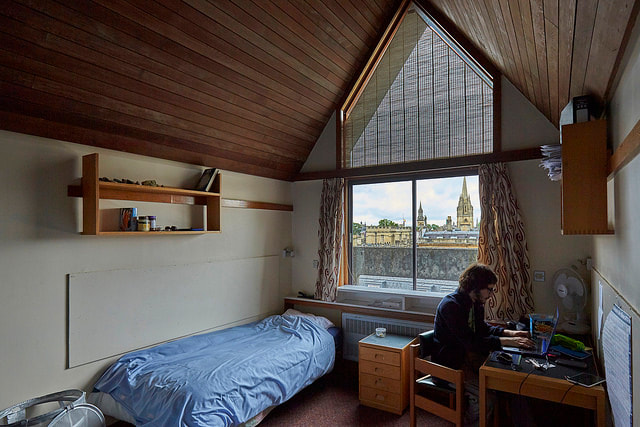 Live Out
All second year students at Teddy Hall live out, most choosing to live in the Cowley area. This means that you have to pick who to live with and where early in first year, with the majority of people organising this during Michaelmas and Hilary. Looking for accommodation may seem like a challenge but there is support and advice available. It is important to take your time and explore the options available. OUSU have put together all the information you need for finding a house in Oxford, but remember that your college parents have all been through the process of deciding who to live with and where, so if you have any questions about process make sure to contact them or email the President.
Check out the OUSU LIVING OUT GUIDE.
---
FIRST YEARS are guaranteed a room on the Queen's Lane site. You don't need to pick one, just turn up in 0th week and you'll be given one.
​SECOND YEARS live out as there is not enough on-site accommodation to house all Hall students. Contact the President if you're having any trouble finding a house.
​THIRD YEARS mostly live in College. Many live at the Queen's Lane site, Dawson Street or Tamesis. However, not everyone is guaranteed a room and some choose to live out again.
FOURTH YEARS can take a room in one of College's sites, though many fourth years live out. Some live in Norham Gardens or take one of the Circus Street Houses.
​